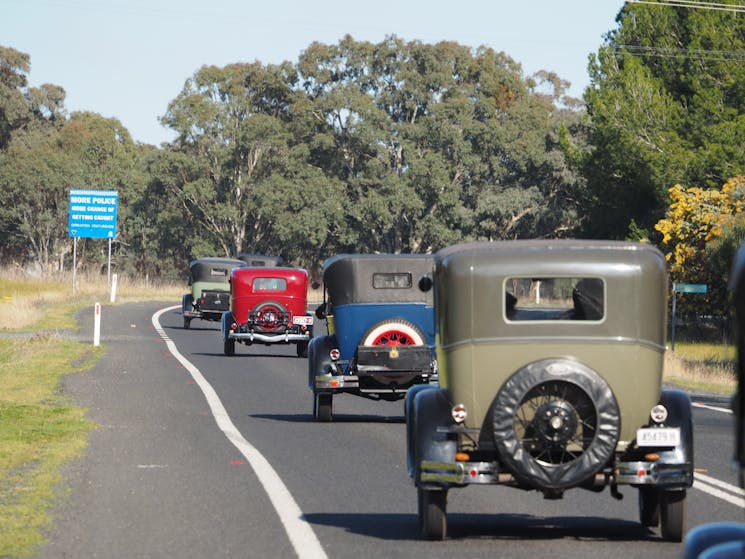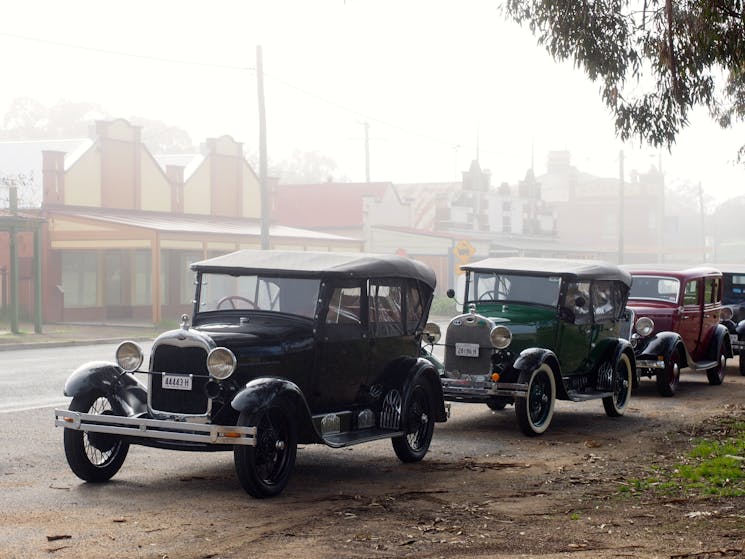 0

1
27th National Model A Ford Meet
Sunday 11 September 2022 to Saturday 17 September 2022
Overview
The 27th National Model A Ford Meet comes to Goulburn in 2022, and it will be known as "Rally to the Ram", from 11-17 Sept 2022. Upwards of 450 participants and 250 Model A Fords are expected to…
The 27th National Model A Ford Meet comes to Goulburn in 2022, and it will be known as "Rally to the Ram", from 11-17 Sept 2022.
Upwards of 450 participants and 250 Model A Fords are expected to attend from all over Australia. These vintage cars were manufactured between 1928 & 1931, following the Model T and known as "The New Ford". Many of these cars will be driven to Goulburn by their owners from as far away as Perth, Darwin, Adelaide and Brisbane.
These rallies are held every two years, and are hosted by a state Model A Ford Clubs, and the NSW Model A Ford Club will be hosting this one week event.