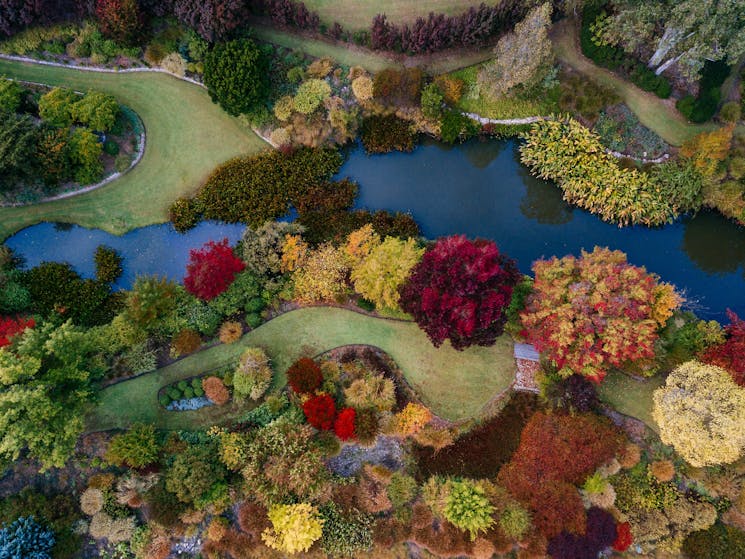 Glenrock Gardens Open Garden
Sunday 29 November 2020 (MONTHLY event)
Overview
Glenrock Gardens is an award-winning country garden set in the high country of New England in the historic and pretty town of Tenterfield. It is the perfect venue for all events including weddings,…
Glenrock Gardens is an award-winning country garden set in the high country of New England in the historic and pretty town of Tenterfield. It is the perfect venue for all events including weddings, workshops and garden tours and spectacular in all of the four well-defined seasons.
The 10-acre gardens were voted the Best Australian Garden by the viewers and readers of Better Homes and Gardens in 2006. They are incorporated within a working farm, and although the gardens are very much designed in the English style with dry stone rock walls throughout, they are also surrounded and interspersed with iconic Australian bushland.
A succession of lakes divides the parkland, the northern prairie borders and woodland gardens with the terraces, croquet lawns, spring borders and double borders.
The gardens are exquisite, a photographer's paradise, and include many differing garden rooms and water views within the 10-acre garden.
Please check the website for latest open gardens, as some dates are subject to change. The gardens are closed during the winter months.