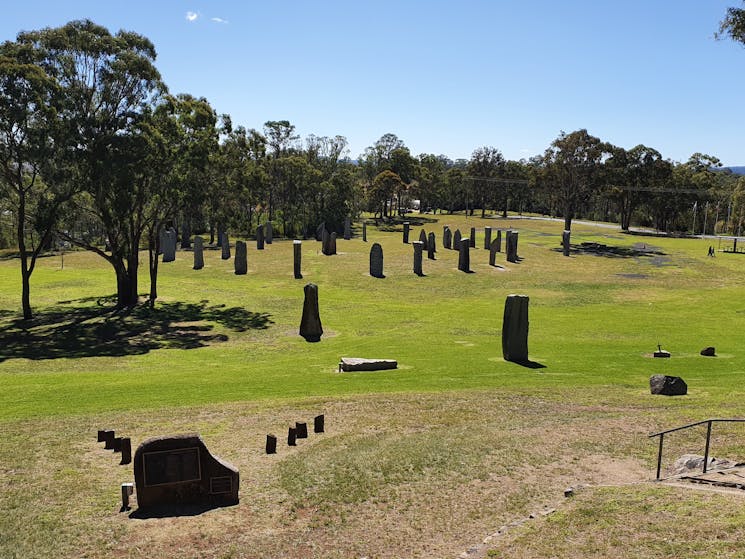 30th Anniversary Celebration of the Raising of the First Australian Standing Stone
Tuesday 07 September 2021
Overview
The mammoth Australian Standing Stones project began in the late 1980's. The Celtic Council approved the idea of a stone circle to be constructed in Glen Innes to acknowledge Celtic history in…
The mammoth Australian Standing Stones project began in the late 1980's. The Celtic Council approved the idea of a stone circle to be constructed in Glen Innes to acknowledge Celtic history in Australia's development. Stone circles were integral to ancient Celtic life. And so....the Stones project began.
Peter Alexander was the Convenor of the Celtic Council of Australia at the time and the first stone raised is known as the Alexander Stone to honour him.
The 30th anniversary event will feature the re-dedication of the Alexander Stone, a short interview with the author of The History of the Australian Standing Stones, John Mathew. John will be signing books that will be available for sale.
The new interactive project, a human sundial, will be officially opened on this day as part of the 30th anniversary celebrations.