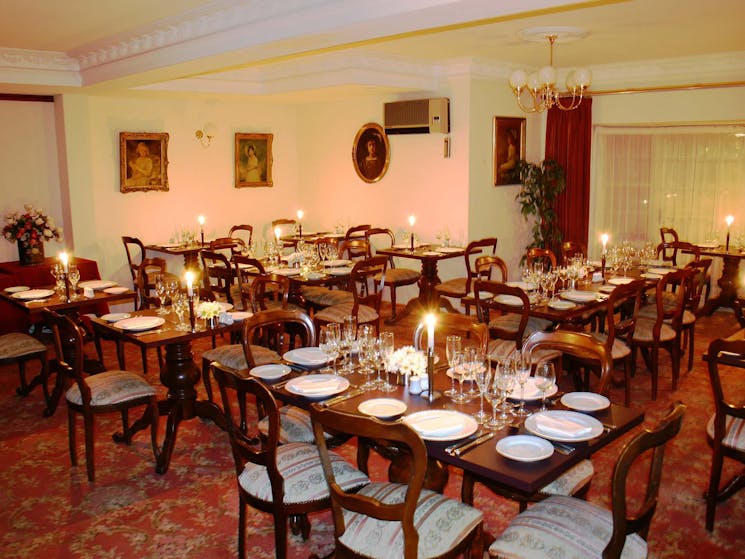 Australian Heritage Restaurant - Temporarily Closed
Overview
*** Temporarily Closed*** Dine in their restaurant's cosy atmosphere surrounded by delightful heritage decor or simply enjoy the convenience of room service. Allow their chef to excite your taste…
*** Temporarily Closed***
Dine in their restaurant's cosy atmosphere surrounded by delightful heritage decor or simply enjoy the convenience of room service.
Allow their chef to excite your taste buds with their seasonally changing menu.
The restaurant offers an exciting selection of a la carte mixed with the best Chinese meals pleasantly complemented with a selection of local and New Zealand wine.