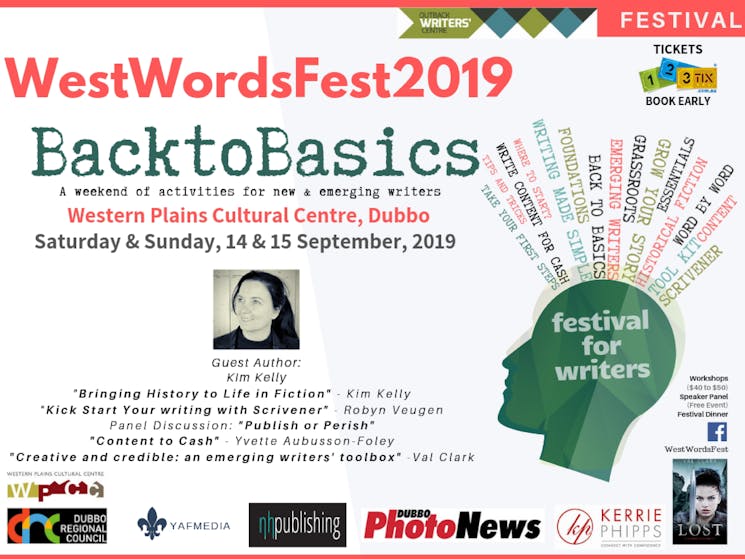 WestWordsFest: Digital
Sunday 13 September 2020
Overview
In 2020 WestWordsFest, the Outback Writers' Centre annual writers' festival held in Dubbo, NSW, will be going digital. A niche festival that caters for writers: building skills, demystifying…
In 2020 WestWordsFest, the Outback Writers' Centre annual writers' festival held in Dubbo, NSW, will be going digital. A niche festival that caters for writers: building skills, demystifying publication, connecting writers with publishers and encouraging networking, they will be downsizing their festival for 2020 and concentrating on building the skills of writers. To find out more email them.
Caters for people with sufficient mobility to climb a few steps but who would benefit from fixtures to aid balance. (This includes people using walking frames and mobility aids)
Caters for people who use a wheelchair.
Allows a person's carer free entry into participating venues and events