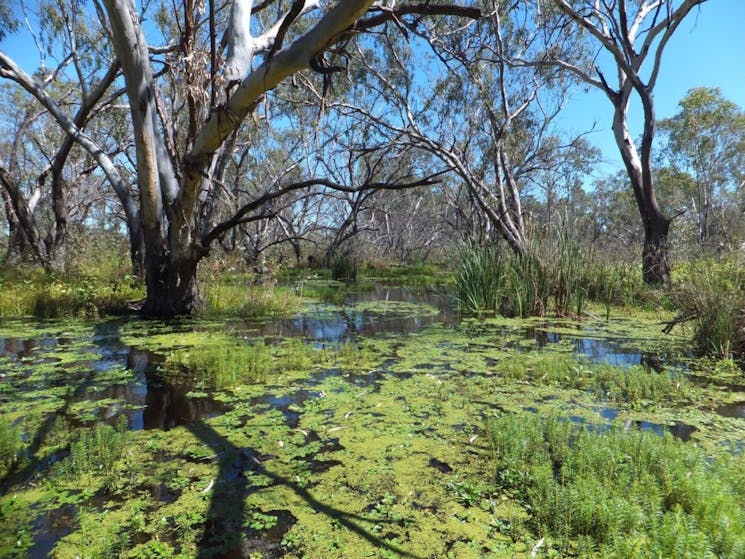 Macquarie Valley Trails
Overview
The Macquarie valley, in the heart of New South Wales is one of the State's, and indeed Australia's, best kept secrets, until now. Macquarie River Trails is designed to let you explore the many…
The Macquarie valley, in the heart of New South Wales is one of the State's, and indeed Australia's, best kept secrets, until now.
Macquarie River Trails is designed to let you explore the many attractions and wonders of this rich farming region, one that is blessed with a vibrant river, friendly people and a laid back lifestyle.
The Macquarie River Trails takes in the area from Lake Burrendong near Wellington, downstream along the Macquarie River through Dubbo, Narromine and Warren to the Macquarie Marshes. There are close to 200 sites and attractions in this area organised under eleven 'trails' - river, nature, heritage, local produce, cycling, fishing, art, bird watching, education, riverbeds and tucker.
Relax, recover, unwind, discover is their slogan! If you only spend a week, you'll probably have to come back. But that's okay, you're welcome anytime. Make sure to get the downloadable app to guide you.