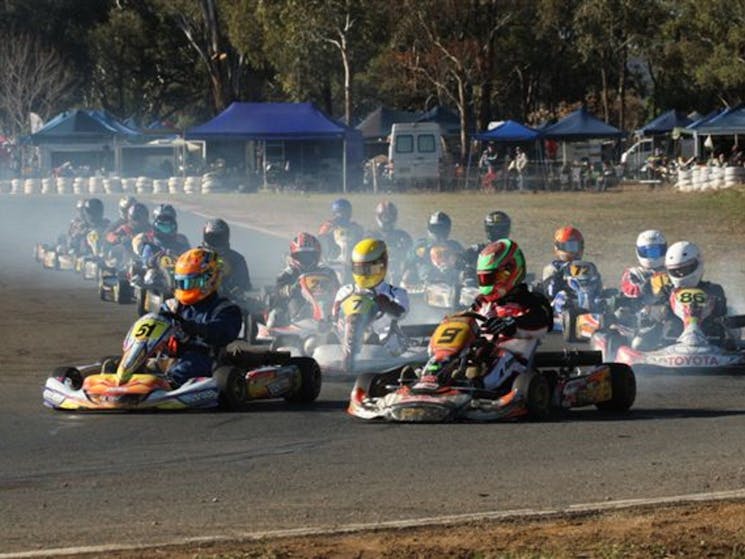 Grenfell Kart Club October Race Day
Sunday 25 October 2020
Overview
The Grenfell Kart Club was formed in 1967, a little under 10 years after karting took off in Australia. Since then the Grenfell Kart Club have strived in bringing regular race meets to Grenfell. …
The Grenfell Kart Club was formed in 1967, a little under 10 years after karting took off in Australia.
Since then the Grenfell Kart Club have strived in bringing regular race meets to Grenfell.
Head to the Bogolong Circuit for a day of fast action fun!
Bring along your friends and family and watch the karts race past.
Don't forget there is a canteen available.