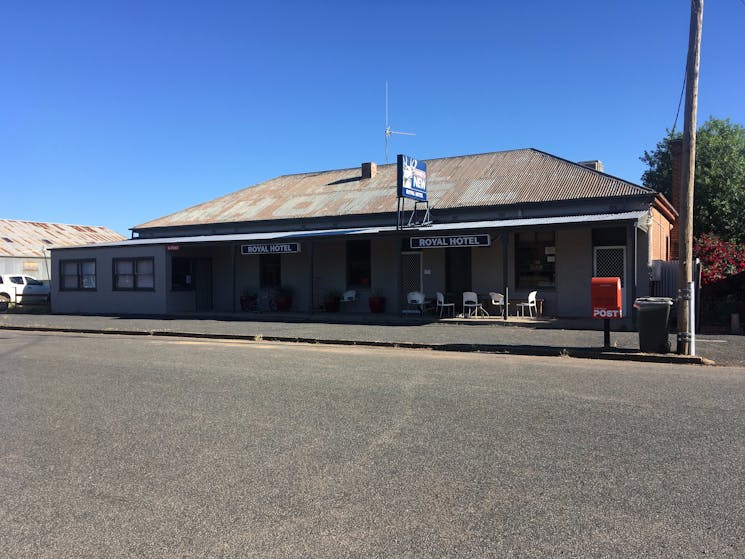 The Royal Hotel Caragabal
Overview
The Royal Hotel in Caragabal is 30 minutes west of Grenfell. Caragabal is a rich farming area with a strong community spirit. Many of the locals gather at the Royal Hotel to catch up and get…
The Royal Hotel in Caragabal is 30 minutes west of Grenfell.
Caragabal is a rich farming area with a strong community spirit. Many of the locals gather at the Royal Hotel to catch up and get together for different occasions.
The hotel offers fabulous home cooking and friendly country hospitality. You are bound to meet a local in the bar who will entertain you with yarns and who will share stories of life on a farm.