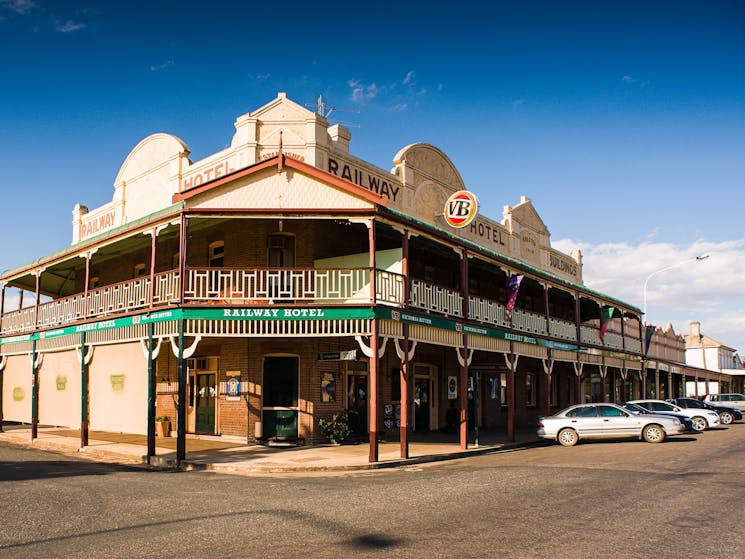 Railway Hotel
Overview
The Railway Hotel is on the corner of Main Street and Grafton Street and is a historic building of great significance in Grenfell. The Railway Hotel staircase was used in the film 1915 starring…
The Railway Hotel is on the corner of Main Street and Grafton Street and is a historic building of great significance in Grenfell. The Railway Hotel staircase was used in the film 1915 starring Sigrid Thornton.
The hotel offers personal service and fabulous home cooked meals with breakfast available.
Accommodation is also available.