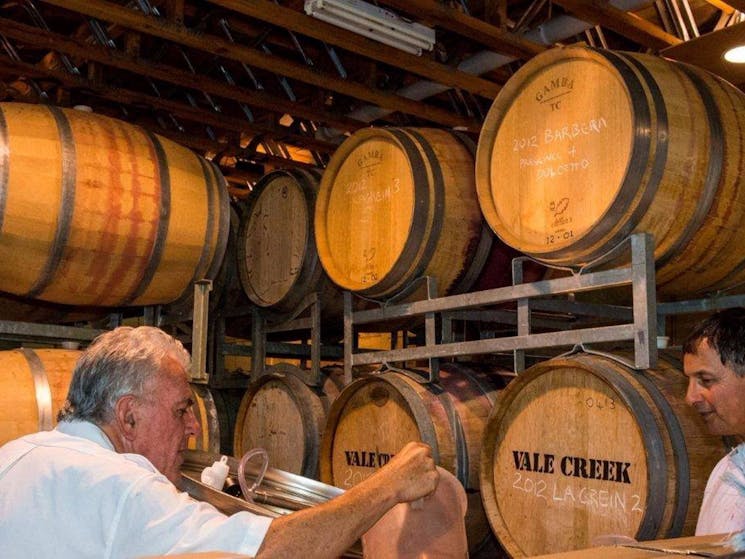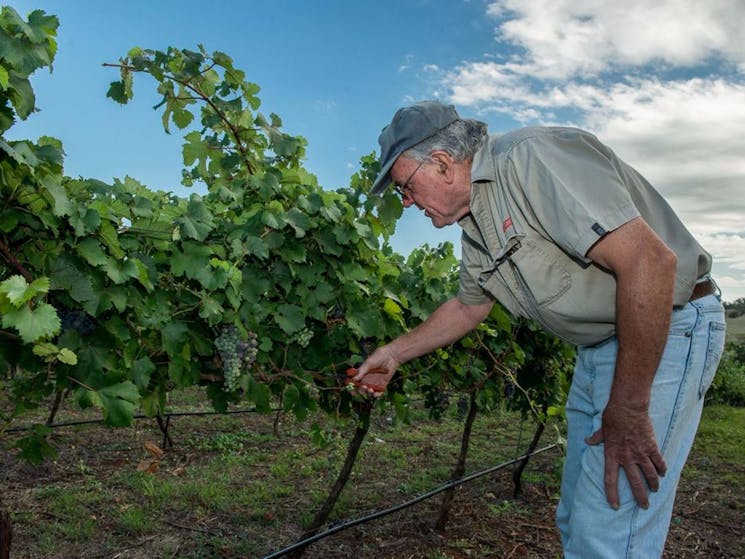 0

1

2
Vale Creek Wines
Overview
An easy and scenic 15 minute country drive from Bathurst will bring you to the spectacular property of Vale Creek Wines. Enjoy the view of olive trees and grape vines as you enter via the long drive…
An easy and scenic 15 minute country drive from Bathurst will bring you to the spectacular property of Vale Creek Wines. Enjoy the view of olive trees and grape vines as you enter via the long drive way from Cow Flat Road. On arrival, you can walk amongst vines in the sample vineyard and learn how the vines grow and produce premium wine grapes. Inside the beautifully designed cellar door you can look down into the winery and production hub.
Depending the time of year you visit, will determine what you will experience.
At the bar try the wines and be educated and entertained by the owners, Tony Hatch and Liz McFarland.
Both are very generous with their time and love to share the secrets of the Italian varietals. They will answer all sorts of questions about the wine, so don't be shy to ask.