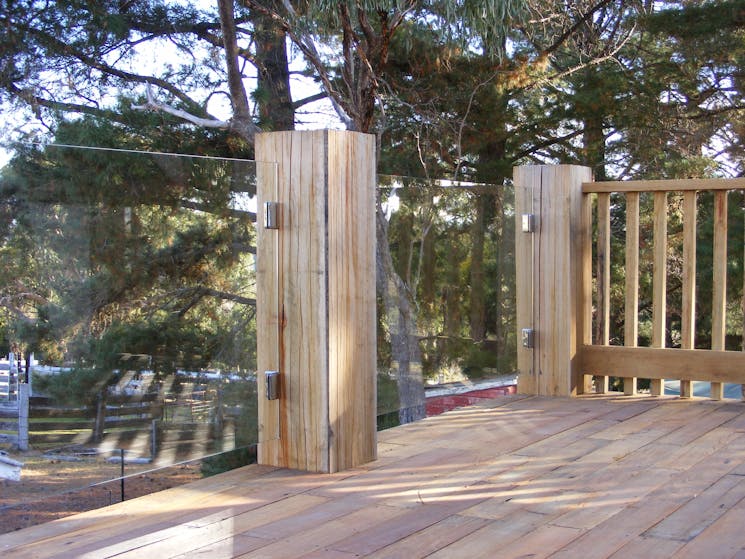 Fish River Valley Brewing
Overview
Here in the Fish River Valley they craft small batch ales. The pure valley water has the perfect structure to combine the fresh cracked malt and selected hops (sometimes locally grown thanks to Doc…
Here in the Fish River Valley they craft small batch ales. The pure valley water has the perfect structure to combine the fresh cracked malt and selected hops (sometimes locally grown thanks to Doc and the Butlers!) into integrated ales for an unforgettable experience.
It is a purpose built traditional loft that incorporates the local granite substrate in a bagged finish with rough sawn stringy bark timber. These come together with the stainless steel in the brew house to give an eclectic yet balanced feel. Overall, a nice place to be.
The brewery contains the brew house over two levels with the alehouse door allowing the customer to experience the brewing process, but also to escape to the deck to sit and sup in the valley. Owners Deb and Mick offer a warm welcome to join in their adventure.