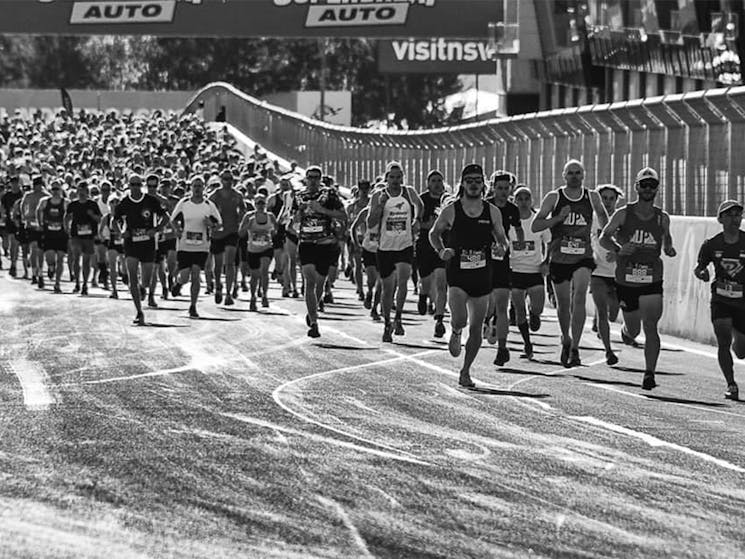 Mount Panorama Punish
Sunday 24 October 2021
Overview
Mount Panorama Punish is 'one hot lap' of the iconic motor racing circuit… with a difference. It's your legs that will provide the horsepower and your lungs that will burn. With 174-metre of…
Mount Panorama Punish is 'one hot lap' of the iconic motor racing circuit… with a difference. It's your legs that will provide the horsepower and your lungs that will burn. With 174-metre of elevation gain over the 6.2km track, Mount Panorama Punish is a running race with no peer. Re-established in its current format in 2017, the 2020 event was affected by COVID at reduced capacity. However the 2021 event is set to be huge!
The Mount Panorama Punish is your must do running event for 2021.
Supported by Bathurst Regional Council, the track will be under traffic management, giving you the only opportunity to really test yourself around this track without the risk of vehicles.