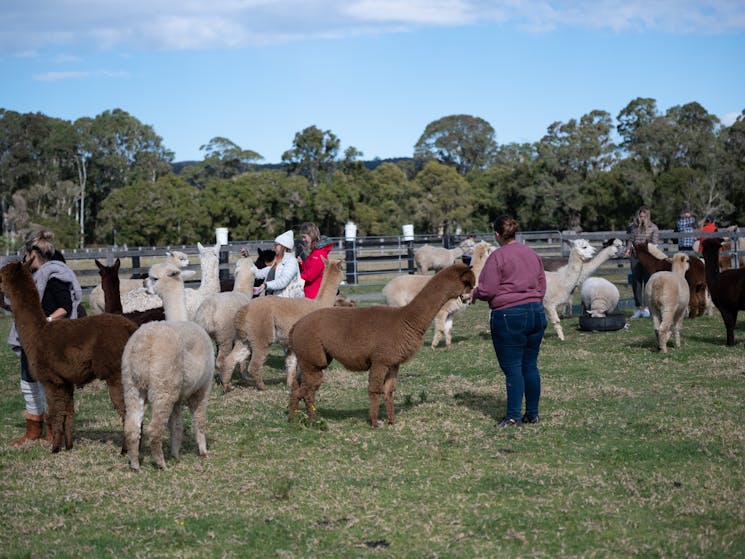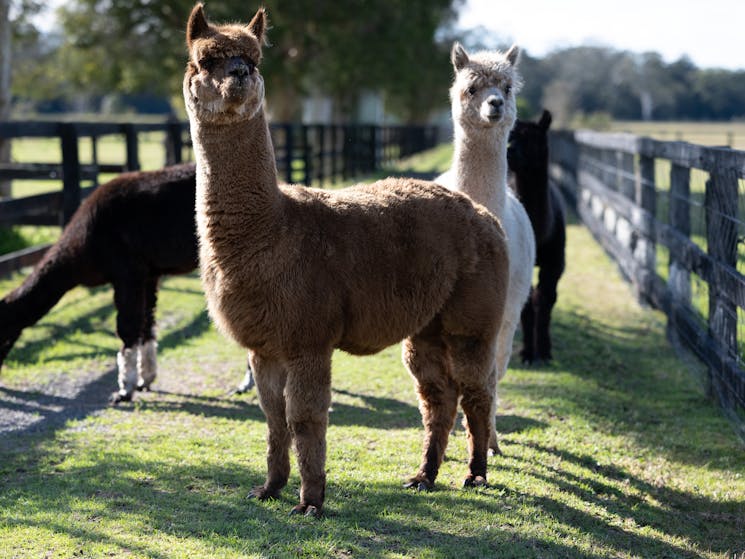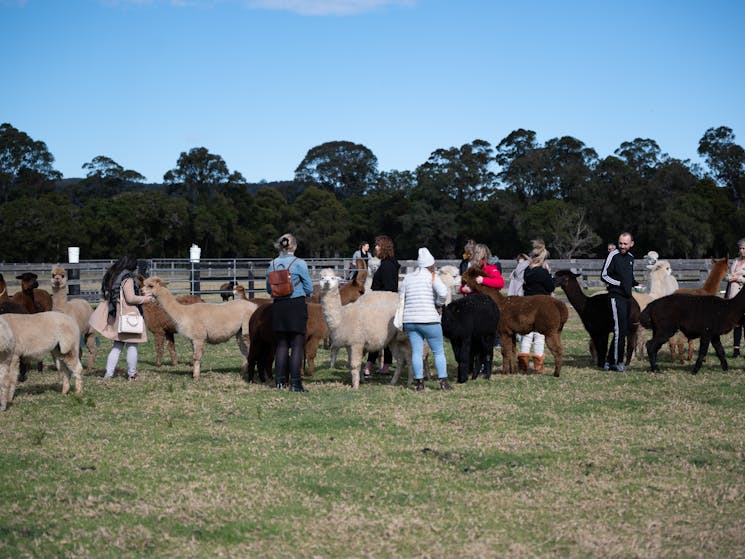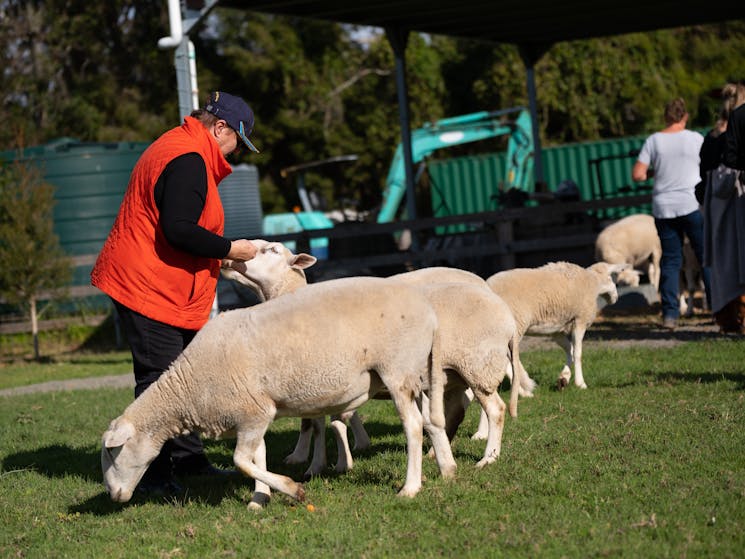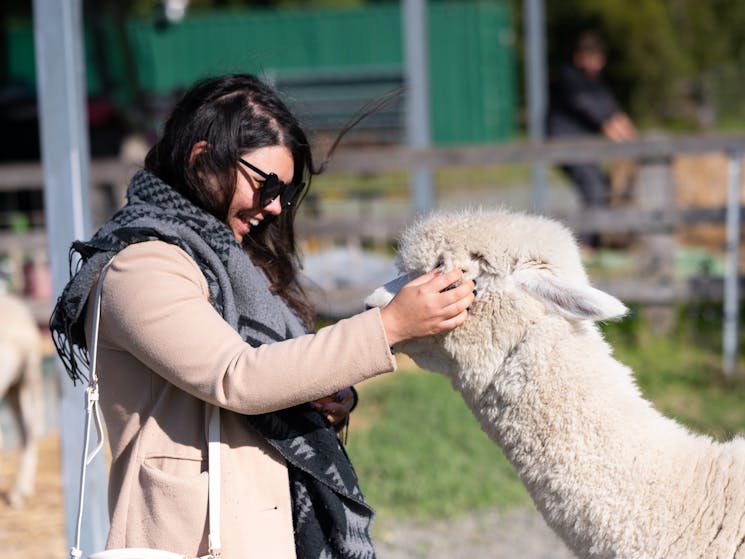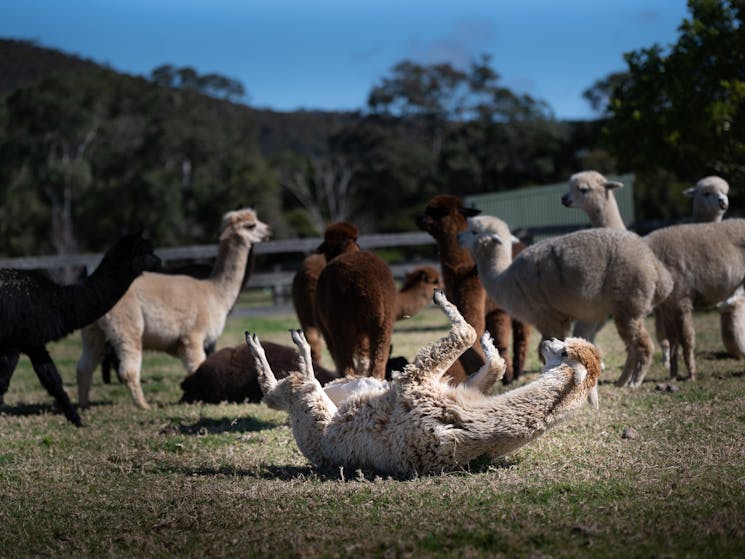 0

1

2

3

4

5

6

7
Farm Visit with Alpacas - Iris Lodge Alpacas
Overview
This is an alpaca farm experience on the Central Coast of New South Wales. You'll first meet Billy, Ellie and friends. Billy, Joey and Cruz will be looking for a banana before they let you onto the…
This is an alpaca farm experience on the Central Coast of New South Wales.
You'll first meet Billy, Ellie and friends. Billy, Joey and Cruz will be looking for a banana before they let you onto the farm.
Please bring some bananas for Billy, Joey and Cruz and sliced carrots for other alpacas.
For the horse lovers, you'll have the opportunity to feed them apples and carrots and to go in with them while they have their dinner.
Meanwhile, Billy (the alpaca) along with seven of his friends will be wanting to be fed their carrots.
The team now feed the remaining horses as you head down to the sheep. The sheep love their afternoon treats that you'll get to feed them.
Then you'll get up close and personal with the alpacas as they hand-feed them their dinner. Once the alpacas are full you'll head back to the sheep and put them into their night paddock and give them their dinner.
Enclosed shoes are recommended