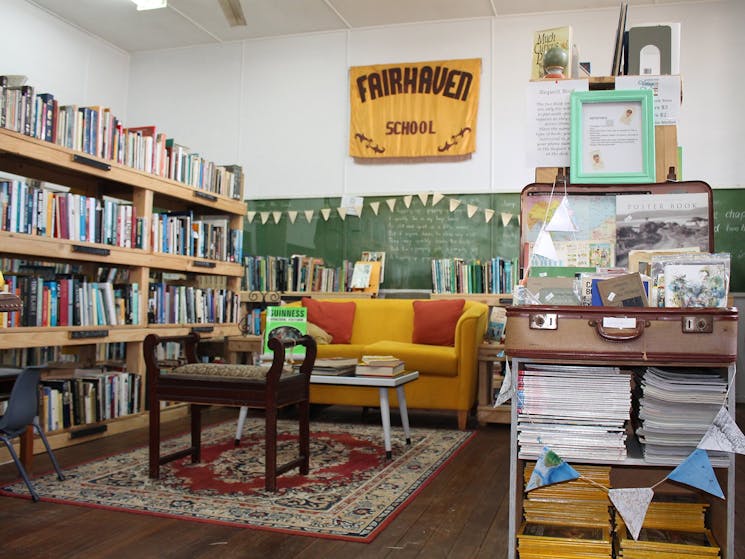 0

1
Vintage Fair - The Collective
Overview
Vintage Fair - The Collective is the revamped retail precinct of Fairhaven Services on the NSW Central Coast. It provides a shopping experience and destination to the local community including a new…
Vintage Fair - The Collective is the revamped retail precinct of Fairhaven Services on the NSW Central Coast.
It provides a shopping experience and destination to the local community including a new café called "Fare Cravin' Café, Department of Coffee and Social Affairs".
They also have commenced outdoor dining and music events and their regular Autumn and Spring market.
Visitors can now amble through the op shop, pre-loved furniture barn, second-hand book store, handmade and up-cycled goods retail shop and the grey shed full of second hand lamps and appliances, new and used hardware supplies, CD's, vinyls and other hidden treasures. You can then relax in the Fare Cravin' café with a coffee and order from an innovative food menu.