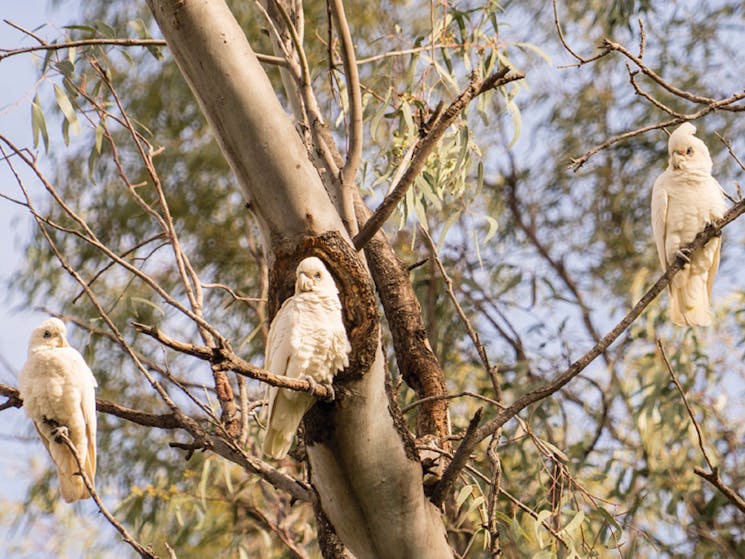 Capertee Valley Bird Trail
Overview
The Capertee Valley Bird Trail has 19 easily accessible bird watching sites each marked by a numbered roadside sign. The bird trail lies within the traditional country of the Wiradjuri people. …
The Capertee Valley Bird Trail has 19 easily accessible bird watching sites each marked by a numbered roadside sign. The bird trail lies within the traditional country of the Wiradjuri people.
Located on the western edge of the Blue Mountains near Capertee, and only three hours travel from Sydney, it is the widest enclosed valley in the world.
The valley is recognised internationally as an Important Bird Area (IBA) and one of the 50 top bird watching places in the world. There are approximately 242 recorded bird species, some endangered, such as the Regent Honeyeater.
Surrounded by the Wollemi, Capertee and Gardens of Stone national parks, and the Mugii Murum-ban state conservation area. Diversity has resulted in a proliferation of bird species finding refuge here. The valley is in a transition zone where the forest of the Blue Mountains give way to the woodlands of the NSW Western Slopes.