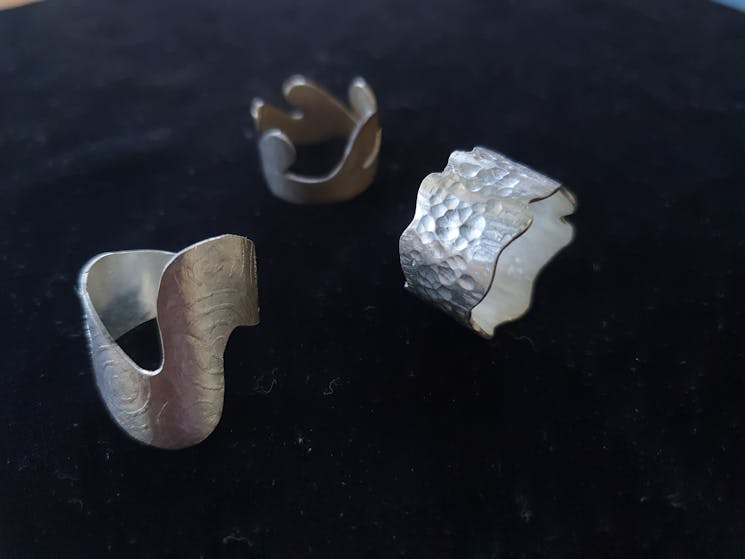 Silversmith Class: Make a Silver Ring in a Day
Saturday 27 March 2021 to Sunday 04 April 2021
Overview
Design and handcraft your own ring in sterling silver. In this hands-on workshop, you will learn techniques to make a ring designed and hand made by you! You will begin learning how to work with…
Design and handcraft your own ring in sterling silver.
In this hands-on workshop, you will learn techniques to make a ring designed and hand made by you!
You will begin learning how to work with metal, first using copper to practice saw-piercing and texturing which will help develop your idea. Then move on to creating your own beautiful sterling silver ring.
With time to focus and hone your skills, this class, open to all levels, is the perfect starting point to get creative and make some fabulous wearable piece of your own design.
The workshop is for beginners or anyone with some experience. All materials will be provided at no extra cost.
Essential techniques covered:
- Metal cutting – learn how to saw-pierce metal using professional jewellery saw frames
- Texturing and stamping – whether it's a hammered texture or stamping, there is a range of tools to experiment with
- Anneal and Soldering – using special jewellery torches watch how to anneal metal and solder
- Finishing – learn how to file and use emery paper to give your earrings a final finish.