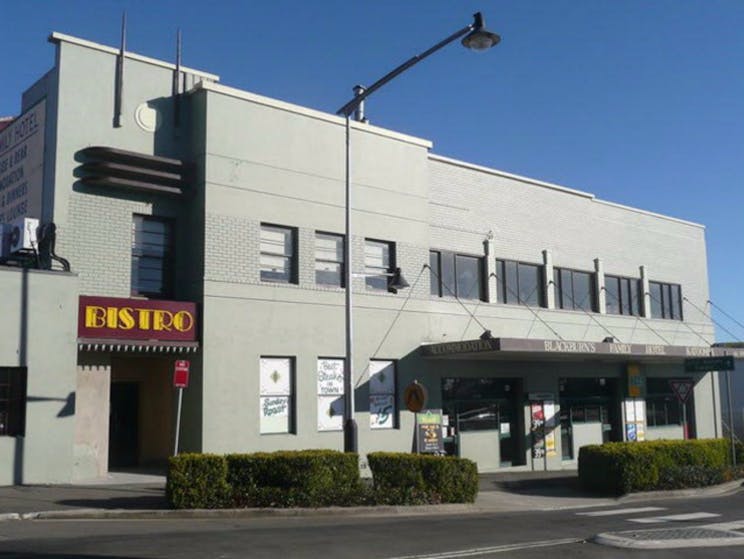 Katoomba Family Hotel and Restaurant
Overview
Katoomba Hotel has a varied history. Built in 1918, it has undergone various changes, until 2005 when the Blackburn family took over the business and embarked on a complete refurbishment of the hotel…
Katoomba Hotel has a varied history. Built in 1918, it has undergone various changes, until 2005 when the Blackburn family took over the business and embarked on a complete refurbishment of the hotel.
They are committed to restoring this grand old establishment to it's prominence as a traditional Australian hotel in the heart of the world famous heritage listed Blue Mountains, while providing friendly service and a great atmosphere.
The Bistro is open seven days a week for lunch and dinner. As well as the best steaks in town and great value meals, they also offer a children's menu and old fashioned friendly service.
Their fully licensed dining room has a separate entrance and is available for functions with full catering services available.
Popular entertainment, plus activities are regular at Katoomba Hotel. View their website for program details.