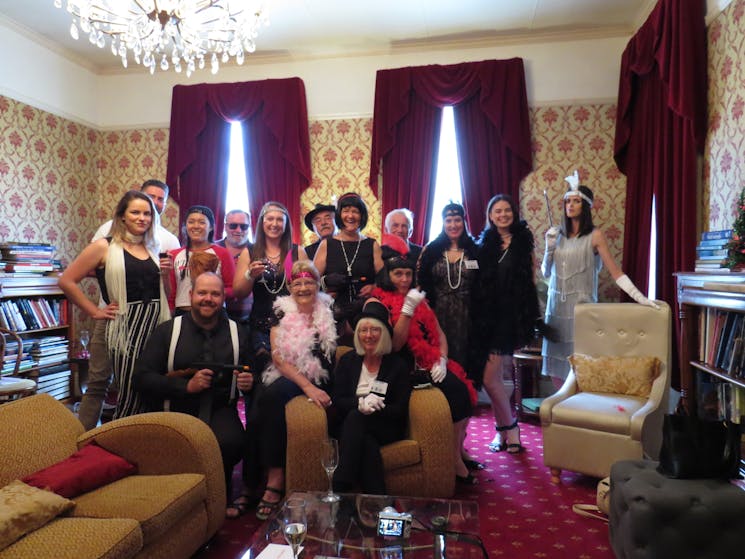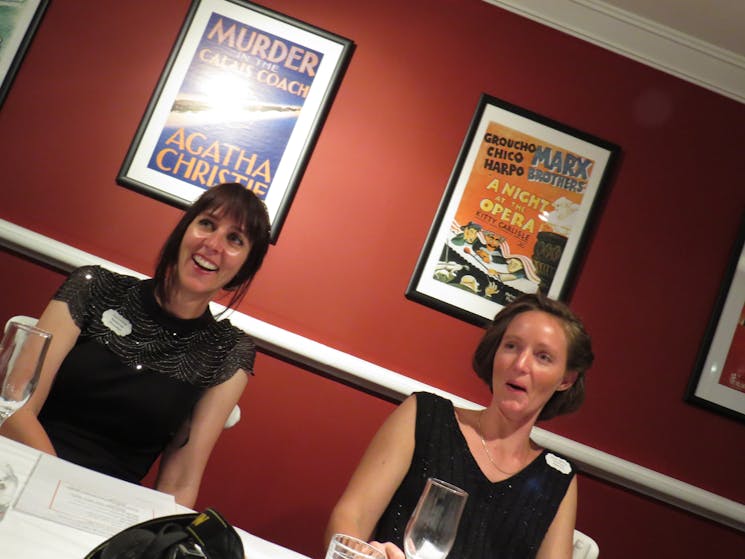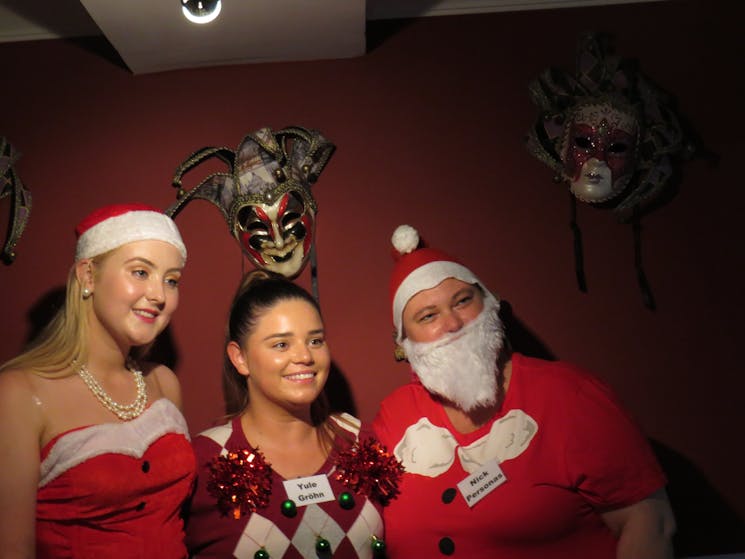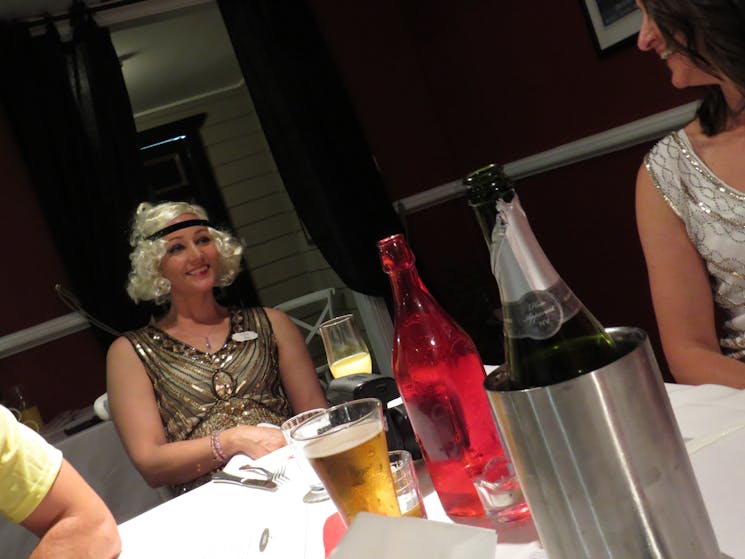 0

1

2

3
Murder Mystery Events
Overview
You and your party guests are invited to leap into the spirit of things, and dress up in costume – you might be a wealthy heiress, a swaggering gangster a saucy flapper or anther shady character! …
You and your party guests are invited to leap into the spirit of things, and dress up in costume – you might be a wealthy heiress, a swaggering gangster a saucy flapper or anther shady character!
The Murder Room at Katoomba's Palais Royale Hotel is the perfect place for Murder.
This Blue Mountains Hotel is evocative of the character and charm of a bygone era of intrigue and mystery, when distant and pleasingly wealthy relatives kick-the-bucket leaving ancestral fortunes to unsuspecting (and very surprised) cousins 32.5 times removed.
Hosted Murder Mystery Parties are a specialty of Entertainment Blue Mountains and The Palais Royale. The Palais is located in Katoomba, nestled in the Blue Mountains, about five minutes' drive from to Three Sisters and Leura – or 40 minutes from Lithgow.
Get a group of friends together for some high-jinx Who-Dunnit!