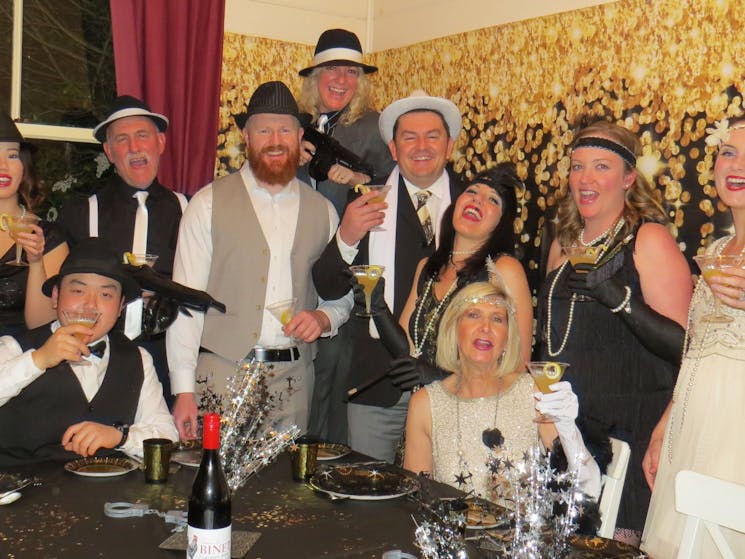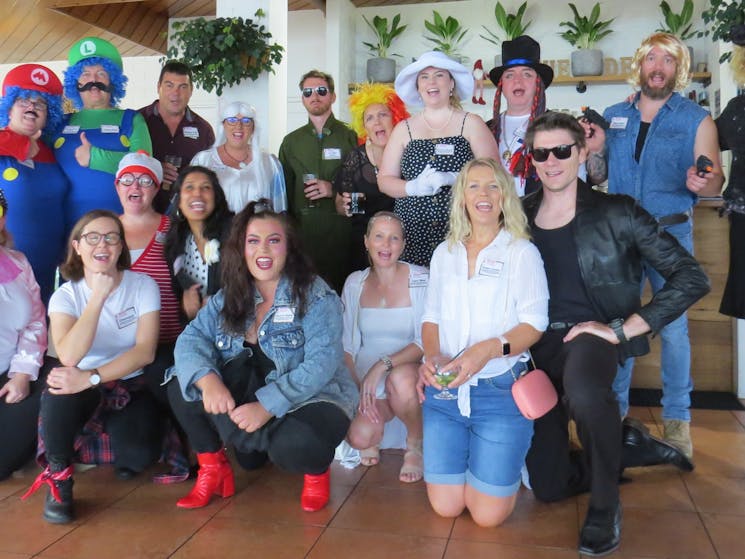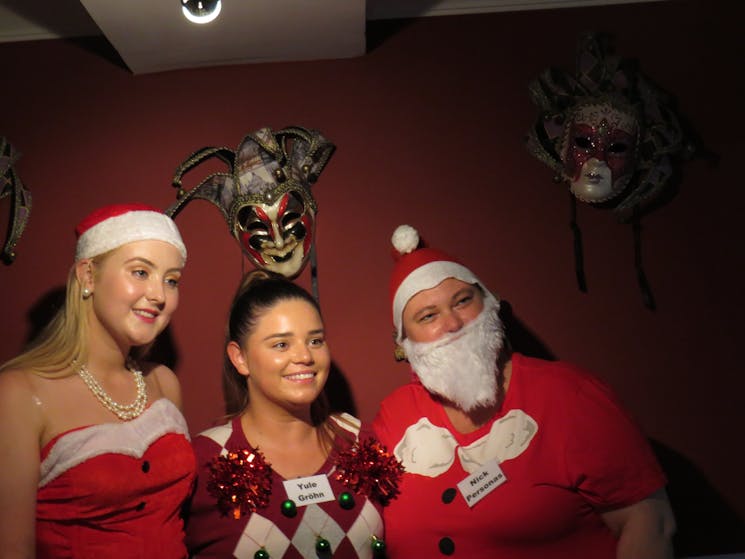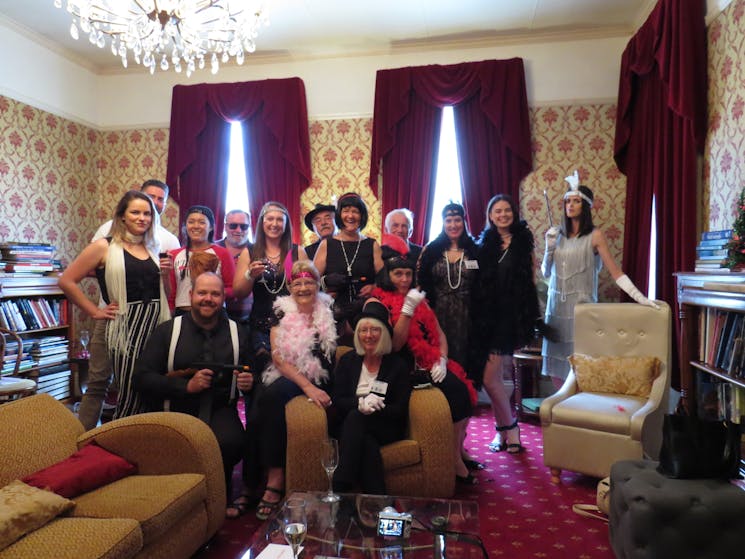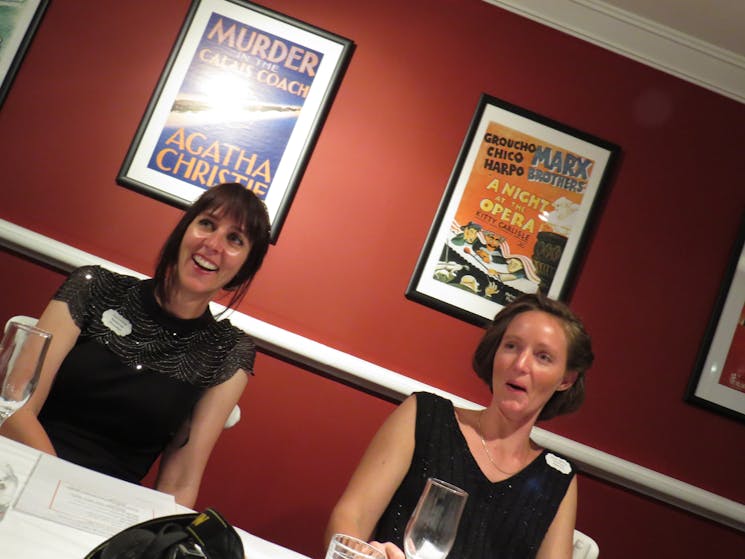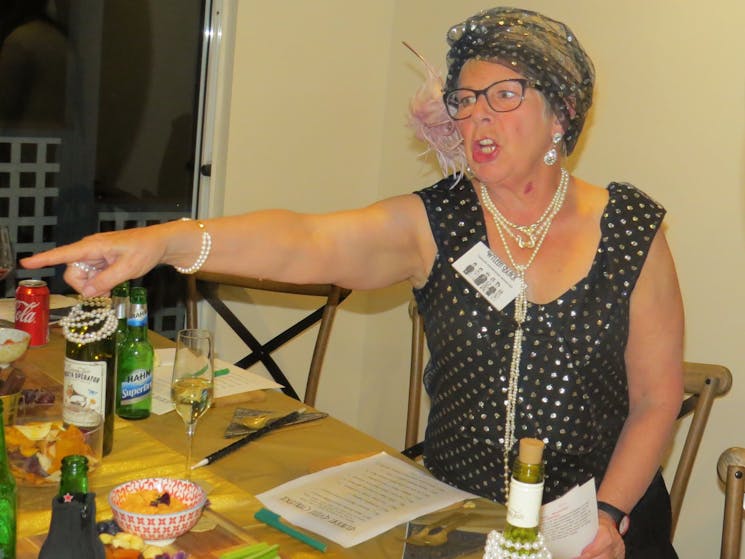 0

1

2

3

4

5

6
Murder Mystery Events
Overview
Are you ready for a Killer Event in the Blue Mountains? Hosted Murder Mysteries are Fancy-Dress Parties on Steroids! The Murder Master is the host who will turn your corporate function or private…
Are you ready for a Killer Event in the Blue Mountains?
Hosted Murder Mysteries are Fancy-Dress Parties on Steroids!
The Murder Master is the host who will turn your corporate function or private party at the Palais Royale Hotel in Katoomba into an utterly unique and memorable event. You and your fellow Suspects will be embroiled in a dastardly Murder. Everyone will fight to establish their alibis and prove innocence while solving the crime and discovering Whodunnit. Plenty of finger-pointing, backstabbing, blackmail and unbridled skulduggery will ensue.
The Palais is a gorgeous boutique hotel, with the atmosphere of a bygone era of decadence and splendour. Trade insults and accuse your friends, family or colleagues of heinous Murder in the Grand Ballroom.
As you and your guest's plot and scheme, you will enjoy a sumptuous three-course lunch or dinner.
Perfect for 40-100 suspects.
This Blue Mountains Hotel is evocative of the character and charm of a bygone era of intrigue and mystery when distant and pleasingly wealthy relatives kick-the-bucket leaving ancestral fortunes to unsuspecting (and very surprised) cousins 32.5 times removed.
The Palais is located in Katoomba, nestled in the Blue Mountains, about five minutes' drive from to Three Sisters and Leura – or 40 minutes from Lithgow.
Get a group of friends together for some Homicidal Hilarity and high-jinx Who-Dunnit!