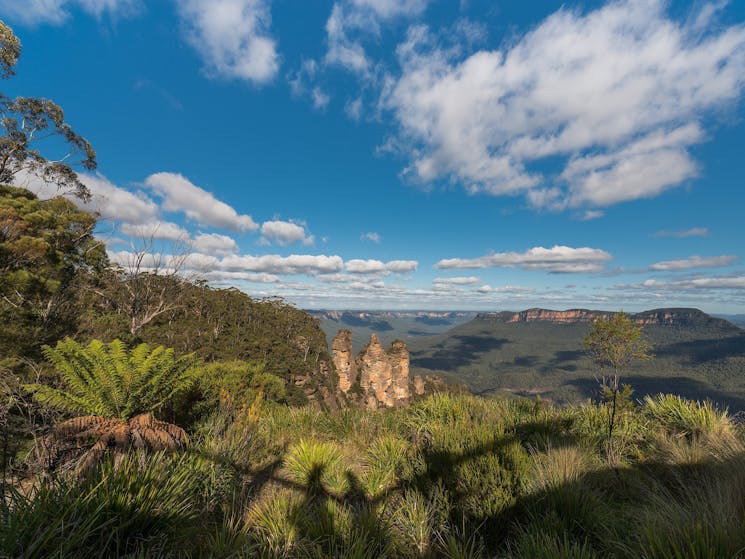 Greater Blue Mountains Drive - Blue Mountains Discovery Trail
Overview
The 'edge-of-the-world' drive around the cliff tops between Katoomba and Wentworth Falls are part of this Blue Mountains Discovery Trail. Part of the Greater Blue Mountains World Heritage Area, it is…
The 'edge-of-the-world' drive around the cliff tops between Katoomba and Wentworth Falls are part of this Blue Mountains Discovery Trail. Part of the Greater Blue Mountains World Heritage Area, it is packed full of lookouts, picnic areas and walking tracks located alongside galleries, cafes, museums, antiques and accommodation in the villages of Katoomba, Leura and Wentworth Falls.
Highlights include Echo Point and the Three Sisters, Katoomba Falls, Scenic World, Sublime Point, and Wentworth Falls Lake. The Wentworth Falls Picnic area and The Valley of the Waters are linked by walking tracks at three different levels on the escarpment.
This Trail is best started west of Katoomba at the intersection of Valley Road and Bathurst Road, is 36 kilometres one way to Wentworth Falls and takes about one hour, plus stops, all on sealed suburban roads.
Staff at the Blue Mountains Visitor Information Centre at Echo Point can assist with information.