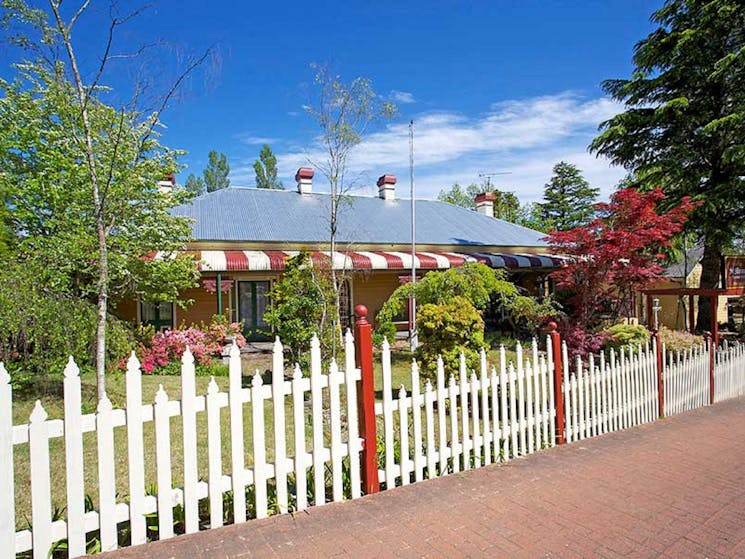 St Mounts Boutique Hotel - Garden Cottages and Trattoria Restaurant
Overview
St Mounts is a Heritage Guesthouse that has been restored to capture its former elegance, set on two acres of landscaped gardens with adjoining parkland in the breathtaking beauty of the Upper Blue…
St Mounts is a Heritage Guesthouse that has been restored to capture its former elegance, set on two acres of landscaped gardens with adjoining parkland in the breathtaking beauty of the Upper Blue Mountains.
The main Guesthouse has seven recently-refurbished and individually decorated ensuite bedrooms, some with French doors leading onto the veranda, and one king/spa suite. Open fireplaces are situated in the formal lounge area and in the family/entertaining room. These two common areas for guests add to the spaciousness and the pleasant ambience of the main house.
There are two self-contained cottages on the property - the cottages provide the ultimate in seclusion and privacy whilst still allowing the guests to use the nearby restaurant and Hotel facilities. The cottages vary in size and configuration and sleep from 4 to 11 people.